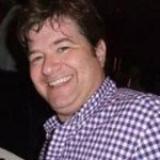 This month, we joined Senator John D. Rockefeller IV (Chairman of the Senate Committee on Commerce, Science and Transportation) in Washington for a day of meetings focused on the distracted driving problem and technology solutions.
In addition to Aegis, panel attendees included Apple, Google, Samsung, AT&T, Verizon, Sprint, Toyota and GM. The videos of the three sessions can be found here -
Highlights of the day included:
Universal agreement on the severity of the problem
Clear opinion from Senator Rockefeller that industry, in pursuit of technology promotion and profits, may have placed responsibilities to society and safety as secondary
This led to good debate regarding the benefits of technology in saving lives (ex. OnStar) and the challenges of restricting consumers' choice
Senator Rockefeller gave compelling arguments that it is our collective responsibility to offer not just "what consumers want" but products that are designed for safe and responsible use
While there are many stakeholders with varying interests, it was clear that there is substantial collaboration within the industry to continually improve solutions and accelerate market adoption
The event was very useful to advance the dialogue amongst the key constituents responsible for providing technology solutions and Aegis applauds the Senator's leadership on this important topic.
At Aegis we continue to work with the leaders in the mobile device, mobile carrier, automobile and insurance industries to advance solutions. With our pioneering partnership with the State of Iowa, we are also beginning to deliver solutions through State governments.