 Aegis Mobility and CBC (Consolidated Buying Company) announced today a partnership to promote FleetSafer, Aegis Mobility's distracted driving solution, to CBC's SME (small and medium enterprise) and independent fleet operator members.
This is an important win for Aegis because it provides an effective sales and marketing channel to small and mid-sized fleets. It's also an important win for CBC's members because of the potentially devastating impact that a distracted driving incident can have, both emotionally and financially, as eloquently communicated in CBCs marketing materials.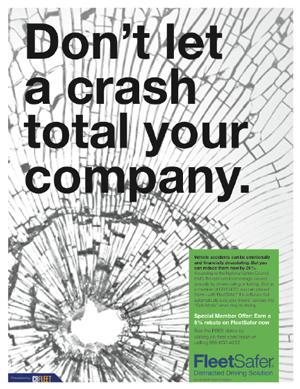 The reality is that smart phones and tablets are becoming an indispensible tool for many SME and independent fleet operators; however having those tools in vehicle also presents a significant business risk. Distraction from the use of smart phones while driving is a leading cause of accidents, which can have sizable costs from bent metal and injured workers.
But these accidents also come with the risk of liability and potentially significant judgments in cases where the smart phones can be shown to be a contributing factor to the accidents (for more information see the Aegis white paper on risk and liability). While even the largest of the Fortune 500 companies are affected by such events, the impact can be even greater for the SME, potentially putting companies out of business all together. FleetSafer provides a cost effective method for the SME to actively manage the use of smart phones and tablets and enforce company cell phone use policies while employees are driving on the job, and can provide a return on investment through avoided accidents.