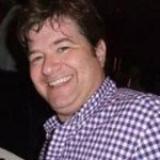 This past Thursday I had the pleasure of attending and speaking at a conference in Houston, TX, entitled: Corporate Liability for Distracted Driving: Law, Science and Solutions. The invitation-only event was hosted by Weinberg, Wheeler, Hudgins, Gunn & Dial, LLC, a national trial firm specialized in defending corporate clients in high-exposure litigation.
Because this was a closed-door event, I can't go into detail on the contents of the event, the attendees, or the associated discussions. I can, however, share with you a high-level overview. The event was designed for CEOs, in-house counsel, risk managers and fleet safety managers, and the goal was to provide employers with a "real-world perspective" for understanding the rapidly evolving landscape of corporate risk and liability pertaining to employee use of mobile devices while driving on the job. The conference included presentations from industry experts on the following topics:
The science behind distracted driving
Telematics and accident reconstruction
Risk management and policy considerations
Litigation trends and concerns
Insurance claims, costs and trends
Technology solutions to manage risk and prevent distracted driving
My presentation is here: Managing Distracted Driving Risk for Fleets from Matt Howard
If you have questions or comments please drop me a line -
This email address is being protected from spambots. You need JavaScript enabled to view it.
.